We are all afraid of something. Whether it be fear of the future, the unknown, illness, loss, or even what others think of us, anxiety is an inevitable part of life. In 2020 Chapman University surveyed a group of 1,035 adults in the United States to better understand the fears of the average American at that time.
The survey results showed that the following circumstances are what they most commonly feared:
Corrupt government officials at 79.6%
People they love dying at 58.5%
A loved one contracting COVID19 at 58%
Widespread civil unrest at 56.5%
A pandemic or major epidemic
Economic collapse at 54.8%
Pollution of oceans, rivers, and lakes at 50.8%
Biological warfare at 49.3%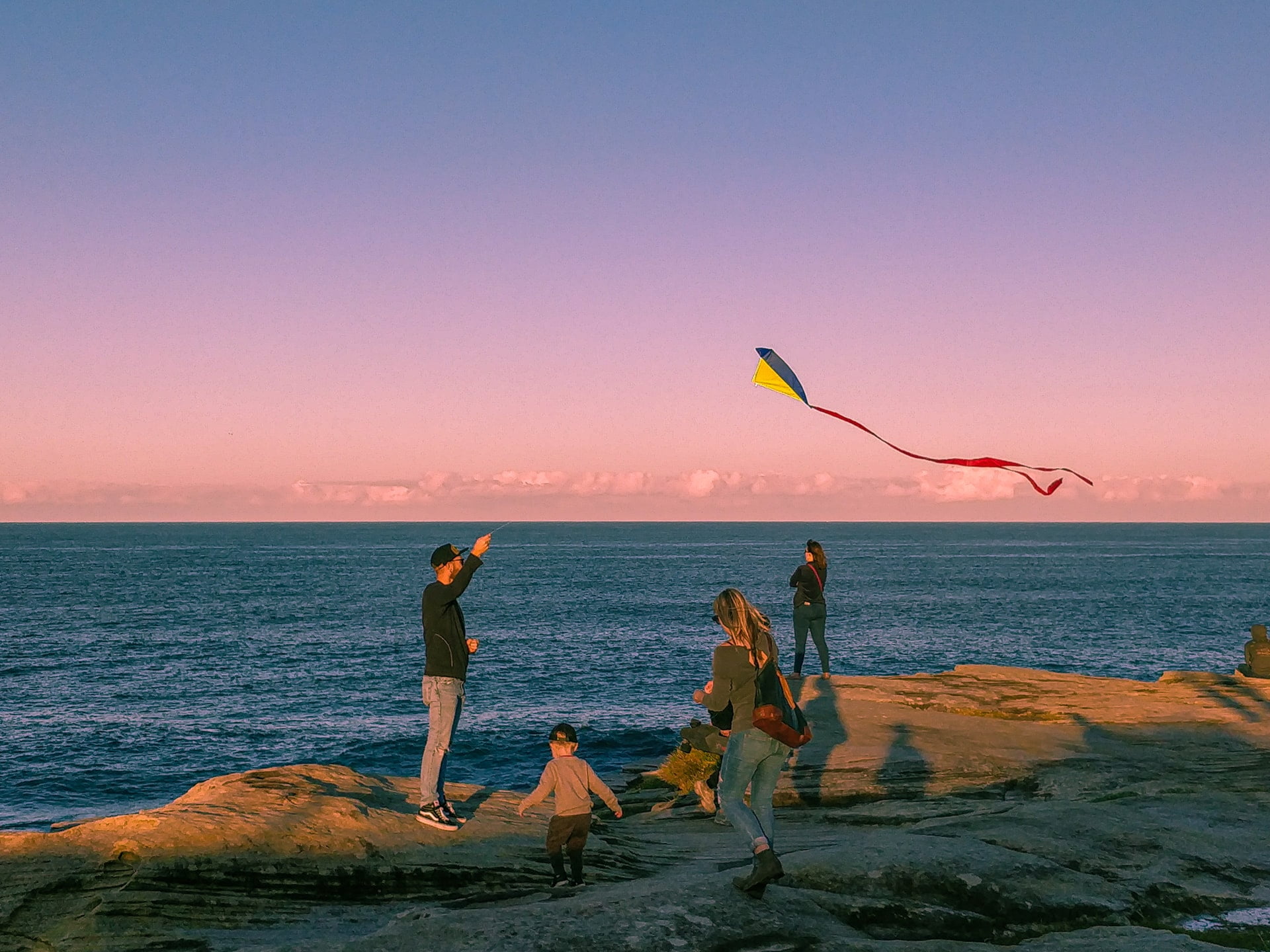 Just looking at the above list, there must be a fear we each relate to. Fear is a natural part of life and is an emotion that can help protect us from harm. But when we allow fear to rule our lives and become chronic, that's when it might be time to reevaluate.
In today's blog, we are going to explore the positive side of fear, chronic fear and its effects, Bible verses about fear and what the Word of God has to say on the subject, and two simple ways to battle fear with faith.
The Positive Side of Anxiety
We tend to think that being afraid makes us weak. But actually, feeling fear is completely natural and can even save our lives. The positive side of fear is often overlooked as we try to pull ourselves up by our bootstraps and fight them in our own strength.
But what if we chose to let the fear in a little, sit with it for a minute, as we held it up to the light of God's loving presence? Maybe acknowledging what we fear is the first step toward accepting our fear as an ally at times and not always as an enemy.
Let's look below at five advantages that fear may give us.
Heightened awareness
As stated earlier, fear can save our lives! Fear guides our fight-or-flight responses and helps keep us safe in times of danger. Fear heightens our sense of awareness when we feel like we're in trouble, helping us stay alert and prepared for whatever might come next.
Acknowledgment and enlightenment
Oftentimes, we would rather cover our fears or push them down as a way to not deal with them. But fear can help shed some light on the driving force, or root cause, of why we're feeling the way we're feeling. Fear can act as a teacher, putting us on the right path as we learn what triggers, causes, or creates our fear.
Decision-making
Fear can improve our decision-making skills! If handled properly, fear prompts us to identify choices and options as we analyze the best course of action to take.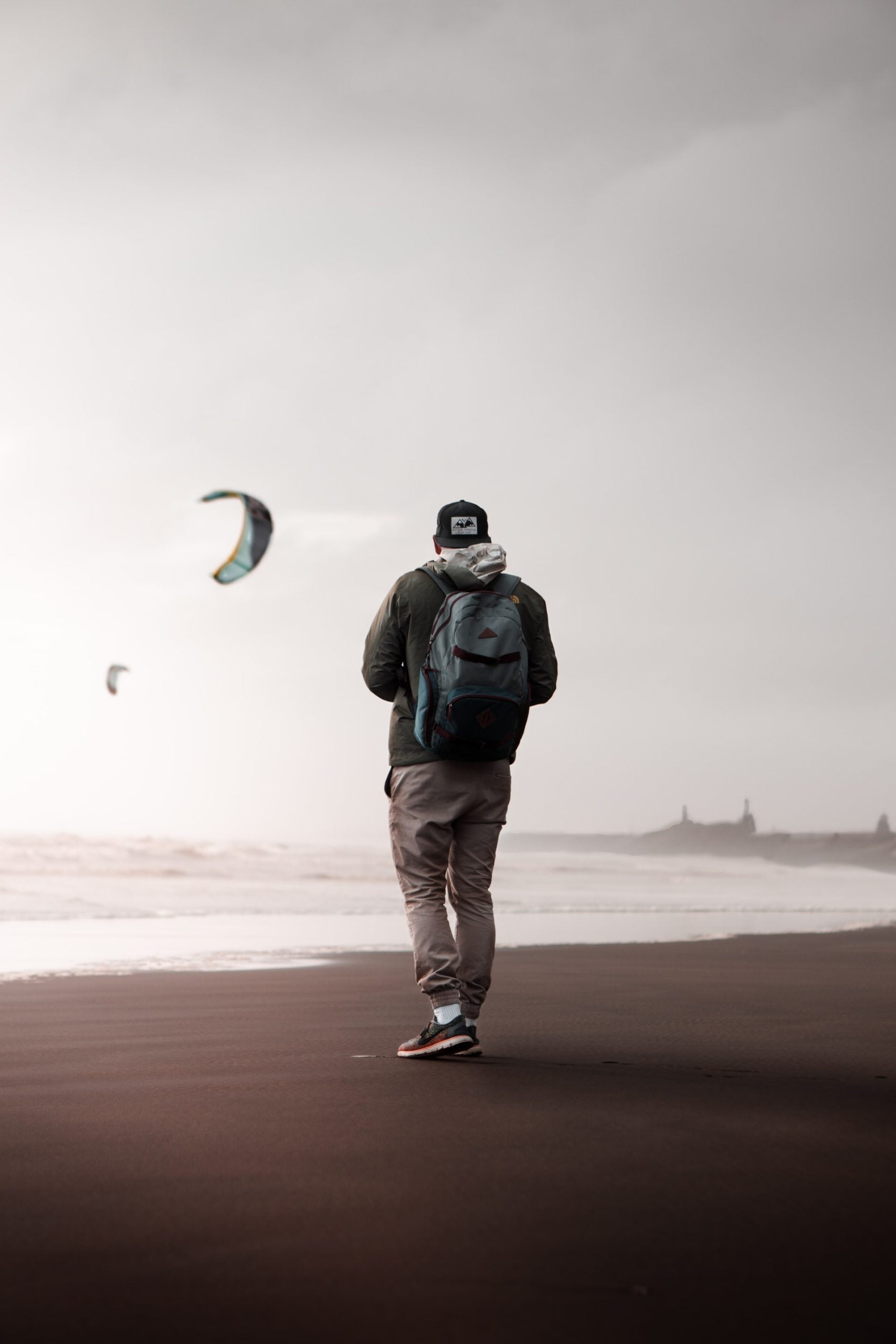 Removes barriers
Fear has a way of forcing us to distinguish between the real or imagined barriers that often hold us back from achieving our goals or chasing our dreams. Some common barriers include anxiety, inaction, need for control, defensiveness, being too comfortable, uncertainty, etc. We can use our fear to name our barriers and then execute a plan of action in tearing them down.
Skill building
Sometimes, we fear a certain inadequacy that we may have. We can channel our fear into building new skills that help us to get around our barriers. We can take a step back, analyze our shortcomings and then mitigate a plan that will put us on the right path toward acquiring the skills we need.
Chronic Anxiety
As we just discovered, fear does have some positive sides to it. But just like with anything, there's also a negative side to fear. Allowing ourselves to be immersed in our fears to the point that it's negatively affecting our daily living and decision-making is when fear becomes toxic to us.
This type of fear and anxiety can lead to what's called "chronic fear" and has many harmful side effects on our minds and bodies. Chronic fear is when we live as if we are under constant threat. Overall, chronic fear has the power to negatively impact our physical, emotional, and spiritual health. Let's take a closer look at each one of those categories below.
Physical Health
The harmful effects of chronic fear on our physical health may include:
Immune system dysfunction
Endocrine system dysfunction
Eating disorders
Sleep cycle disruptions, such as insomnia
Autonomic nervous system alterations
Emotional Health
The harmful effects of chronic fear on our emotional health may include:
Mood swings
Anxiety
Obsessive-compulsive thoughts
Learned helplessness
Dissociation from self
Unable to have loving feelings
Spiritual Health
The harmful effects of chronic fear on our spiritual health may include:
Fear or bitterness toward God or others
Confusion or distaste for God or religion
Losing trust in God
7 Bible Verses About Fear
All Scripture is God-breathed and is useful for teaching, rebuking, correcting, and training in righteousness… – Timothy 3:16, NIV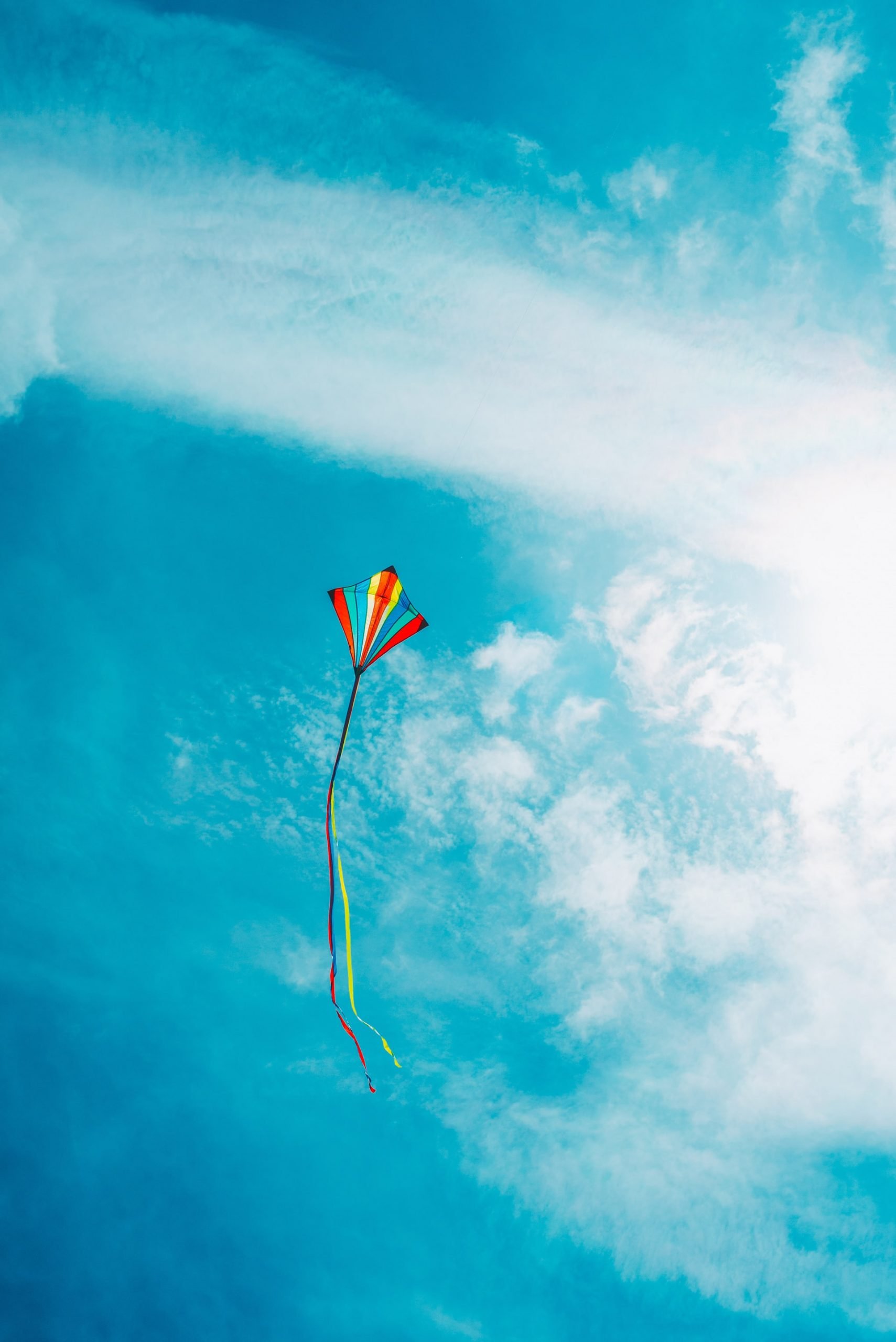 Because Scripture is God-breathed and useful for teaching and training in righteousness, it should be the first place we run to when we feel like we're allowing fear to rule our lives. Let's take a look at 7 Bible verses about fear to learn the truth of God on the subject.
So do not fear, for I am with you; do not be dismayed, for I am your God. I will strengthen you and help you; I will uphold you with my righteous right hand. – Isaiah 41:10, NIV
In this passage of Scripture, God is instructing the Israelites – His chosen people – not to fear. His command is very clear that we are not to be afraid and let fear rule our lives because He is with us. Living with the knowledge that we are never alone and always held in His strong, capable hands, is where we should be resting.
…for God gave us a spirit not of fear but of power and love and self-control. – 2 Timothy 1:7, ESV
God did not create us to live in fear. He created us to live in His power and love which then blesses us with a sound, peaceful mind. This is one of the most powerful Bible verses about fear that we should memorize and recite when we need to be reminded of who we are in Christ.
We were created to walk in freedom and peace. It's ok to allow ourselves to feel fear and be afraid, but then we must remember Who we belong to and how He created us to live in His love.
The Lord is with me; I will not be afraid. What can mere mortals do to me? – Psalm 118:6, NIV
This Bible verse about fear is particularly helpful when we struggle with fear related to what others think, or another person's actions toward us. The Lord is our light and salvation, and because of that, we don't have to fear what others think or say about us.
The power and love of God don't compare to the opinions and actions of other people. The Lord is always with us, and it's His opinion of us that matters most. Because of this, we don't have to fear the whisperings of others.
Humble yourselves, therefore, under God's mighty hand, that he may lift you up in due time. Cast all your anxiety on him because he cares for you. Be alert and of sober mind. Your enemy the devil prowls around like a roaring lion looking for someone to devour. – 1 Peter 5:6-8, NIV
This Bible verse doesn't reference fear directly, but rather, anxiety – fear's closest ally. 1 Peter 5:6-8 gives us a mini-battle strategy that we can use when our fear and anxiety threaten to take over.
We must humble ourselves before God, naming our fears and our weaknesses so that He can "lift us up" and provide what we need.
We are invited then to share our fears with God, casting – surrendering –
all our anxieties onto His shoulders because He deeply cares for us, and then receive His all-surpassing peace.
Then, we must guard our hearts with God's truth because we do have an enemy that seeks to destroy us with our fear. We must remain alert and vigilant, constantly reminding ourselves of God's Word.
And we know that in all things God works for the good of those who love him, who have been called according to his purpose. – Romans 8:28, NIV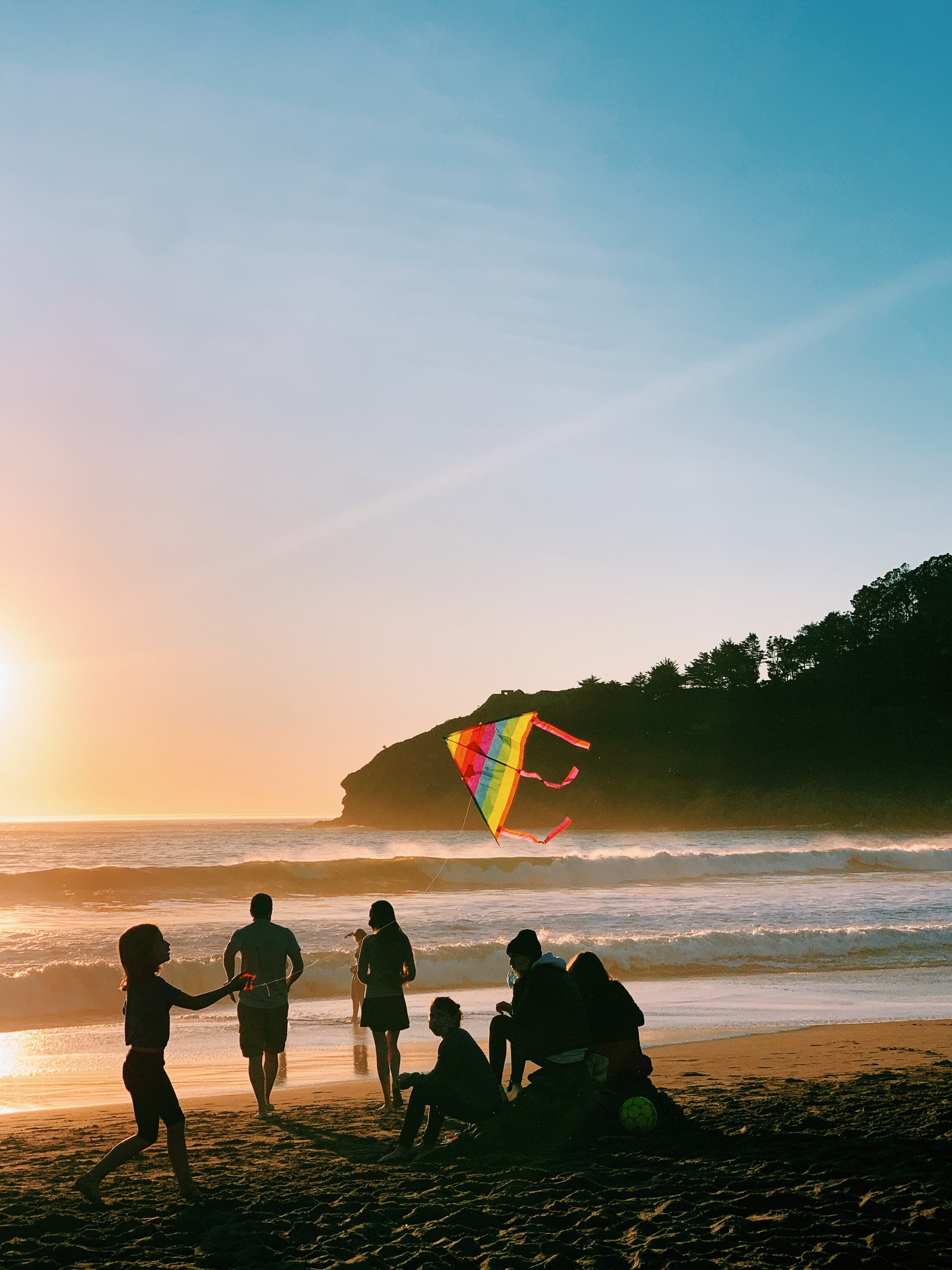 Again, this isn't a Bible verse about fear directly, but it can be useful in combating fear all the same. Holding onto the knowledge that in all things, even our fears, God works for the good of those who love Him, can root out fear and replace it with His peace.
God has our best interest at heart, and His plans are always good, even if we don't yet understand them. He is always working and moving in ways we may not see now, but we will.
Cast your cares on the Lord and he will sustain you; he will never let the righteous be shaken. – Psalm 55:22, NIV
When it comes to Bible verses about fear, this one is pretty straightforward! When we choose to cast our cares or fears onto the Lord, He promises to sustain us. To sustain means to strengthen or support physically or mentally. So, when we are facing hardships or times when our anxiety is at its highest, we can rest in knowing that when we surrender those fears to God, He gives us the strength and support we need to move forward.
God is our refuge and strength, an ever-present help in trouble. Therefore, we will not fear, though the earth give way and the mountains fall into the heart of the sea, though its waters roar and foam and the mountains quake with their surging. – Psalm 46:1-3, NIV
God being our refuge gives us this image of a safe place, a shelter, we can run to in times of trouble. His arms are always open and ready to receive us, even our fears, as He quiets them with His love.
Psalm 46 also reveals that God is an "ever-present help," meaning that He never leaves us to fend for ourselves. He sees our fear, anxiety, and weary hearts and longs to provide what we need from Him.
Two ways to battle anxiety with faith
Now that we've taken a look at 7 Bible verses about fear, along with the negatives and positives of fear, let's unpack two simple strategies we can use to battle our fear with faith.
Memorize Scripture
As we discovered above, the Word of God is the first place we should run to when we feel overwhelmed with fear and anxiety. Paul instructs us to renew our minds by saying,
Do not conform to the pattern of this world, but be transformed by the renewing of your mind. Then you will be able to test and approve what God's will is – his good, pleasing and perfect will. – Romans 12:2, NIV
Memorizing Scripture such as these Bible verses about fear is one way we can be transformed by renewing our minds as God's truth replaces the lies that lead to fear.
Talk to a counselor or trusted friend
Two are better than one, because they have a good return for their labor: If either of them falls down, one can help the other up. But pity anyone who falls and has no one to help them up. – Ecclesiastes 4:9-12, NIV
We were created for community; it's how God intricately designed us. And when we are going through a hard time or battling fear and anxiety, it can be extremely helpful to voice those struggles in the presence of a counselor or trusted friend.
Naming our fear is the first step toward healing and wholeness in God's presence, and here at Rowlett Christian Counseling, that's exactly what we want to help you do. If you are ready to tackle your fear and live a more faith-filled life, then please don't hesitate to reach out to me or another one of the counselors in our online directory.
Photos:"Flying a Kite", Courtesy of Soheb Zaidi, Unsplash.com, CC0 License; "Flying a Kite", Courtesy of Gantas Vaičiulėnas, Unsplash.com, CC0 License; "Kite", Courtesy of Charlotte Harrison, Unsplash.com, CC0 License; "Flying a Kite", Courtesy of Patrick Bald, Unsplash.com, CC0 License;